Dr. Maneesha Solanki, Principal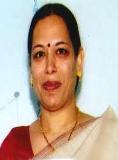 Dear All,

Maharashtra Technical Education Society's Dhondumama Sathe Homoeopathic Medical College, Pune, is one of the most reputed and prestigious institutions in the state of Maharashtra.

A veteran social worker, Late. Shri. Dhondumama Sathe, the founder of our institution, established this college in 1971, with a vision to provide opportunity to young generation for quality medical education.

Dhondumama Sathe Homoeopathic Medical College is a premier institution in homoeopathic system of Medicine and has shaped many outstanding personalities and is an icon for many in the field of Homoeopathy.

The college has a qualified and experienced teaching faculty to inspire, guide and teach students and help them develop their full potential.

We, on our part, take upon ourselves as our sole endeavour to impart the art and science of Homoeopathy and train the new generation of Homoeopathic physician to take up these responsibilities in healing of the sick.

The Advanced Homoeopathic Education and Patient care are the two integral aspects of our institution and we are all committed to provide the best education and effective and affordable medical services in all communicable and non-communicable diseases, to all.

Continuous medical education programme for students and interns, Health education, Health check-ups and Awareness camps as a part of our social commitment and to inculcate the same in our doctors and participation in research so as to contribute new vision in the science for the betterment of humanity.

The present pandemic of COVID19 gave us an unique opportunity to show the potentiality of Homoeopathic medicines not only in curtailing the disease, but curing it and also preventing it.

I have a honour to be a Principal and Medical Superintendent of the most prestigious institution in the field of Homoeopathic education.
Dr. Maneesha Solanki,
Principal