co curricular Activities:
Webinar on organ donation :

On occasion of Organ donation day webinar was organized by MUHS on 13th August 2021 as ' Maha-avayavdan Abhiyan' to spread awareness about the importance of organ donation and address and debunk myths related to donating organs.
Modern medicine has evolved significantly and has made it possible for organs to be transplanted from one person to another and enables them to live a healthy life.
Eminent speakers expressed information about process of organ donation. It was attended by all the students and faculties of the college.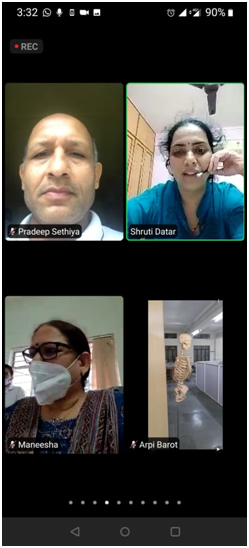 Webinar on organ donation